The Company
G.E.I. Srl is born on 1997 from the join of IT professionals that have shared their skills and a common vision.
It's principal aim is to deliver answer to the constantly growing requests that are raising from the Industry, through the means of a articulate series of products and service directly linked to Information Technology process and projects.
Deep attention to people involved and firm belief in constant knowledge update combine with a serious and appassionate approach that has gained, even through his short life, an impressive series of customer's project collaborations and a history of increasing positive results.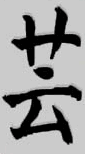 Talent to understand any Customer request Generating, through our competencies, solutions that enhance Customer organization Efficiency and business, appliying the more suitable technological Innovations.
Gei kanji translation indicates a radical meaning that unite artistic, technical and craftsman activities carried out in an exemplar way, highlighting talent as a daily behaviour.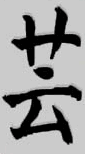 As operative structure global skills account several hundred man/years of experience on Information Technology, G.E.I.'s personnel operates on a wide spectrum of competencies.
Taking advantage from his flexible, efficent and qualified organization, activity main focus is addressed on IT consultancy, architectural design (System Integration), High Availability solutions integration and sale, software development and management, hardware custom development and sale. Each Company compart activities act under uncompromised and proven quality standards for the best final result and the best Customer Satisfaction.